2018 Honda Accord Named 2018 North American Car of the Year
For 2018, the North American Car of the Year is the Honda Accord. This year marks the third straight year in a row that Honda is recognized with this honor. In 2017 the Honda Ridgeline won this award, and in 2016 the Honda Civic earned the North American Car of the Year award. The 2018 Honda Accord is the 10th generation of this car, which is one of the most popular vehicles in the country.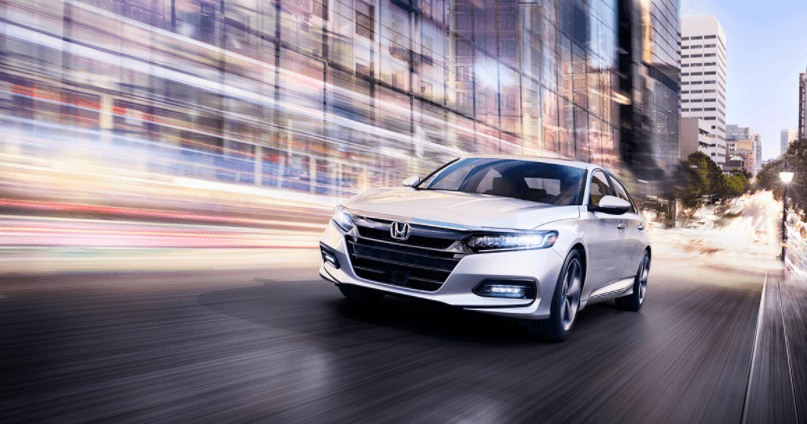 "Honda took a clean-sheet approach to reinventing America's most popular car, and we couldn't be prouder to receive this honor for Accord as the North American Car of the Year," said Henio Arcangeli, Jr., the senior vice president of the Automobile Division and general manager of Honda Sales, American Honda Motor Co., Inc. "We're especially proud for the production associates in Ohio where Accord has been built to the highest quality standards for over 35 years," he added in the Honda News press release.
The completely redesigned and all-new Honda Accord has a lighter and more rigid body. It also features an advanced chassis design and sophisticated styling unlike ever before. Drivers can even select from "two all-new, high-torque VTEC Turbo engines, the world's first 10-speed automatic transmission for a front-drive car and a new generation of Honda's two-motor hybrid technology," according to the Honda News press release. The Honda Accord is already loved by Americans across the country, but 2018 has so much more to offer, which is why this vehicle took home such a prestigious title.
The North American Car, Utility, and Truck of the Year awards honor excellence in innovation, design, safety features, performance, technology, driver satisfaction, and value, according to Honda News. These awards began in 1994, and over 60 professional automotive journalists from the United States and Canada select the award-winning vehicles each year. This year the team of independent magazine, television, radio, newspaper and industry website journalists chose the 2018 Honda Accord as the 2018 North American Car of the Year based on the qualities of the vehicle in comparison to its competition.
If you are interested in seeing what the 2018 Honda Accord is all about, be sure to pay us a visit at Millennium Honda. Our Honda dealership features some of the best new and used Honda vehicles the industry has to offer. Give the 2018 Accord a test drive today at our dealership location at 286 N Franklin Street in Hempstead, New York. We can't wait to show off this stellar car to you!
Oceanside Honda Dealer | New York 2018 Accord