2018 Honda Accord Named 2018 North American Car of the Year
Honda's all-new, 10th generation Accord is the 2018 North American Car of the Year. This prestigious honor marks the third year in a row that Honda earned the North American "of the Year" award. In 2016, the Honda Civic earned this title, and the 2017 Ridgeline was the winner last year.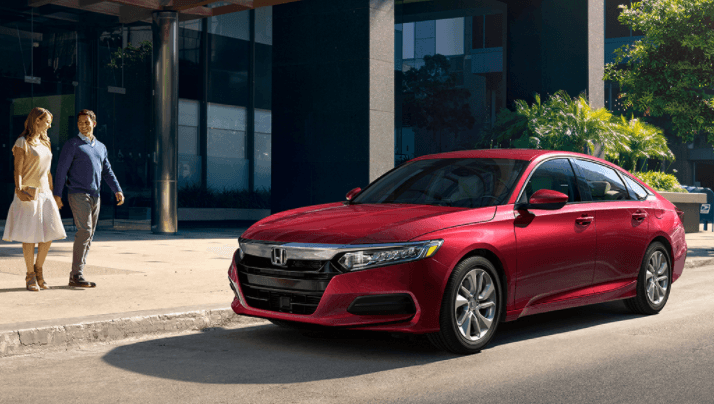 The 2018 North American Car of the Year award is decided upon by the North American jury of automotive journalists. These automotive journalists seek excellence in "innovation, design, safety features, performance, technology, driver satisfaction and value," according to the Honda News press release. The awards initiated in 1994, and the panel of judges include 60 professional automotive journalists from the United States and Canada who work for "independent magazines, television, radio, newspapers and industry websites."
"Honda took a clean-sheet approach to reinventing America's most popular car, and we couldn't be prouder to receive this honor for Accord as the North American Car of the Year," said Henio Arcangeli, Jr., senior vice president of the Automobile Division and general manager of Honda Sales, American Honda Motor Co., Inc. "We're especially proud for the production associates in Ohio where Accord has been built to the highest quality standards for over 35 years," he continued in the Honda News press release.
For 2018, the Honda Accord is completely redesigned from the ground-up. This all-new Accord is lighter, with a more rigid body structure. The 2018 Accord also has an advanced new chassis design, which is sleek, sporty and sophisticated. When it comes to the drivetrain, the Accord has several options, including the all-new, high-torque VTECT Turbo Engine and the world's first 10-speed automatic transmission for a front-drive car.
Check out the 2018 North American Car of the Year for yourself at Millennium Honda. You can find our Honda dealership at 286 N Franklin Street in Hempstead, New York!
Freeport Honda Specials | New York Car Delaership near me