2018 Honda CR-V: A New Golden Standard
If you're ready for a top of the line sport utility vehicle that is affordable, reliable, and safe for the entire family, look no further than the 2018 Honda CR-V. It has rightfully been named the new gold standard and won 2018 Motor Trend SUV of the Year. Starting at just $24,150, this amazing vehicle is the perfect fit for first time drivers and those looking to upgrade to a sleek and comfortable ride alike.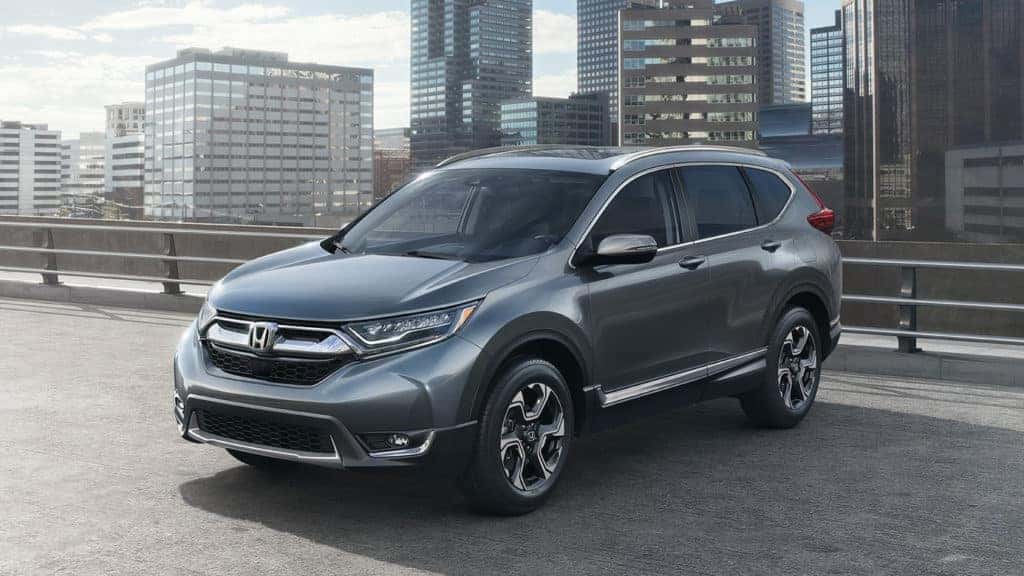 The body was designed with everyone in mind. It exudes class and luxury with its sleek angles, but also has an air of ruggedness thanks to the strong, defined grille and detailing. So whether you're cruising through city streets or trekking cross country for your next wild adventure, the CR-V can be perfectly suited to your exact needs! All of the available accessories such as a front sport bumper, running boards, back up sensor, cross bars, roof rails, and more make it easy to customize your vehicle for your lifestyle.
Not only can you rest assured that your Honda CR-V will fall perfectly in line with every other well-loved model, but it will feel luxurious and turn heads every time you hit the road. The top of the line interior is made of the most premium materials and your dashboard can feature the newest technology, such as a display audio touch-screen to keep you connected at all times. You can also add real time all-wheel drive and a turbocharged engine, as well as a no touch lift-gate, making this car almost too easy to drive!
If you're ready to get behind the wheel of your very own 2018 Honda CR-V, come and visit us here at Millennium Honda or give us a call today. We would love to find the perfect fit for you because we know just how great Honda truly is, and the CR-V is a tough SUV to beat!
Freeport Honda Specials | 2018 Honda CR-V