Breaking Down New and Used Car Financing
Whether you're looking to buy a new or a used car, there are several options for financing available to shoppers. For additional help deciding what vehicle is right for you, check out the following blog post.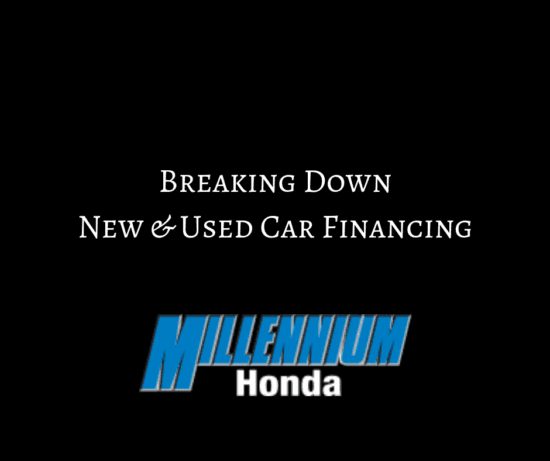 For most circumstances, buying new means a wider range of financing options. Most brand new vehicles are eligible for manufacturer-supported interest rates, which range from zero to 1 percent. In addition to manufacturer-support interest rates, third-party lenders usually lower their interest rates for newer vehicles as well.
If you're looking at a used car, there are many financing options for these vehicles also. Certified pre-owned vehicles usually offer financing options through the dealership, and third-party lenders set up specific programs for pre-owned vehicle purchases. Just note that used vehicle purchases pose a higher risk for lenders, so you may be less likely to get a financing deal on a pre-owned car.
The rates of financing programs for new and used vehicles are different, but so are the terms of these lending agreements. When seeking a new vehicle loan, many lenders offer longer terms, which means lower monthly payments. Some new vehicle loans last as long as 84 months. On the other hand, a used vehicle financing agreement may last as long as 72 months, but many terms are shorter in length.
If you're still trying to decide between a new or used vehicle, think about your specific budget and needs. Consider how much you're willing to spend on monthly payments and think about the type of loan you would like to take out to finance the vehicle. Everyone has different desires when it comes to car shopping.
As you browse for your next car or SUV, check out what we have to offer at Millennium Honda. Find our new and used Honda dealership at
286 N Franklin Street in Hempstead today!
Honda Finance near Oceanside | Hempstead New & Used Car Dealership