Consider a Pre-Owned Honda Civic This Summer!
If you want a reliable and affordable sedan as your next vehicle, you don't have to shop for a brand new vehicle. The Honda Civic has a legendary reputation as one of the most convenient and trustworthy vehicles on the road. Consider a used Honda Civic as your next vehicle!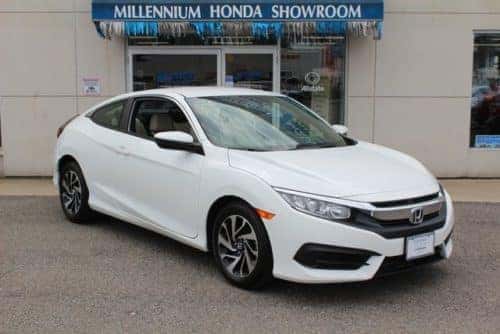 Honda Civics are so impressive because of their longevity, as well as their style and performance abilities. A pre-owned Honda Civic can also save you money. When shopping for a brand new vehicle, the value of your vehicle decreases significantly when you drive it off the lot. However, this is not the case with a pre-owned Civic. If you plan to sell your Civic one day, you will be more likely to get a price closer to what you paid for it than if you were to sell a car you bought brand new.
Buying a pre-owned Honda Civic can also save you insurance money. Insuring brand new vehicles is expensive. However, when buying car insurance for a pre-owned Honda Civic, you will have lower premiums. You can even save on sales tax because buying a brand new vehicle is more expensive when it comes to taxes than pre-owned counterparts.
It's no secret that Hondas last forever. When purchasing a pre-owned Honda Civic, you are buying a vehicle that is going to last. Don't worry about breakdowns or making frequent repairs when selecting a Civic as your next car. These vehicles are known to run as smoothly as possible.
Get behind the wheel of a used Honda Civic at Millennium Honda. Our dealership is located at 286 N Franklin Street in Hempstead. We hope to see you at our location soon and look forward to showing off this incredible pre-owned sedan!
Used Honda Civic in Hempstead, NY