Fill Up on Fewer Fill-Ups in the 2018 Honda Clarity Plug-In Hybrid
The market for plug-in hybrids is growing larger and larger. One of the top vehicles in this market is the 2018 Honda Clarity Plug-In Hybrid. This car combines efficiency with practicality, making for the perfect sedan. Learn more about the 2018 Clarity by continuing on with this blog post.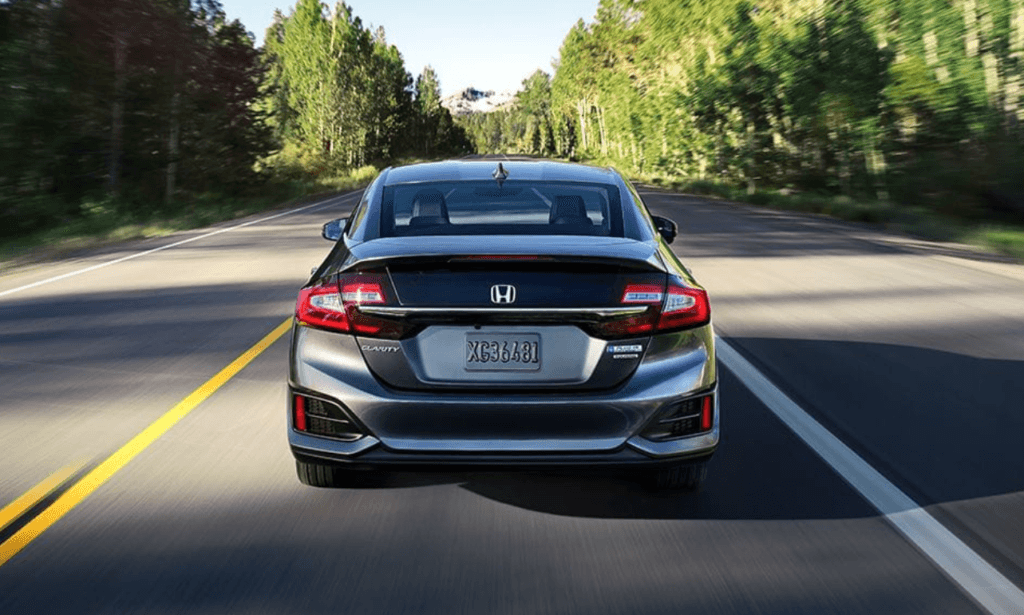 The 2018 Honda Clarity is powered by a 181 horsepower AC motor, which has a 17.0-kWh lithium-ion battery. It also has a 1.5-liter inline-four engine to back up the electric motor. The engine earns 232-pound-feet of torque and helps the vehicle move from zero to 60 mph in only 7.7 seconds. This engine alone produces 103 horsepower and 99-pound-feet of torque.
The interior of the 2018 Honda Clarity Plug-In Hybrid is all about modern luxury. Drivers looking for an innovative and comfortable vehicle can find exactly what they're seeking in the Honda Clarity. The automobile includes sweeping lines, an ergonomic dashboard, perforated leather materials, and notable space. Rear seat passengers can enjoy 36.2 inches of legroom.
The exterior of the Clarity has a lot to offer as well. This plug-in hybrid is designed with futuristic elements, including the rear wheel spats. There's also a long wheelbase and carefully designed body that allows for efficient and breezy driving. If you're seeking a sedan that stands out from the red, the 2018 Honda Clarity is sure to appeal to your interests.
Thinking about making the 2018 Honda Clarity Plug-In Hybrid your next vehicle? If so, stop by Millennium Honda. At our new and used Honda dealership, you can find remarkable vehicles perfect for your lifestyle and budget. Contact our sales team at 887-557-8259 for more information about our inventory, or stop by 286 N Franklin Street in Hempstead, New York, to see what we have for yourself.
Honda Dealership near Levittown | NY 2018 Clarity Plug-In