Find a Honda Sedan for Your Summer Travels in Long Island
Looking for a vehicle to take you on your summer travels this season? If so, find a Honda sedan in Long Island! Millennium Honda is an outstanding destination to find new and used Honda sedans ideal for your summer needs.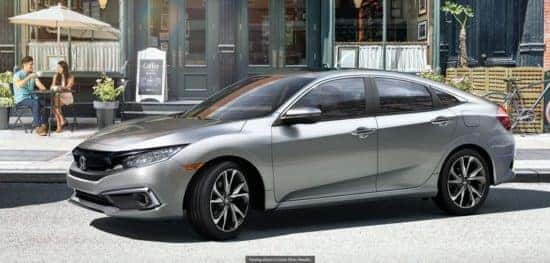 A Honda sedan is an excellent option for car buyers because Honda's sedans combine function with fun. When getting behind the wheel of an Accord, Civic, Insight, and so-on, you can enjoy reliability, modern features, and agile performance. Whether you're looking for a family car or a vehicle just for yourself, a Honda sedan can meet, and even exceed your needs.
Two of the most popular cars on the road today are the Honda Accord and the Honda Civic. The 2019 versions of these two sedans are a combination of high-end safety, innovative infotainment systems, and unique characteristics that will make this vehicle feel personal to you.
The 2019 Honda Civic is considered a small sedan. Even though it's compact in size, it offers an impressive amount of interior space. There's room for the whole family in the Civic, while it's compact sizing makes it an excellent choice for maneuvering around cities.
On the other hand, the 2019 Honda Accord is a midsize sedan. If you have a slightly larger family, the Accord may be the most suitable option for your loved ones. The 2019 Accord also offers a variety of trim levels, so you can customize the Accord to your needs based on the trim you select. All trim levels are exceptionally safe and convenient, with the standard trim coming with Bluetooth and driver aids.
Get behind the wheel of a Honda sedan this summer at Millennium Honda! Come find our Honda dealership at 286 N Franklin Street in Hempstead.