High on Quality: A Certified Pre-Owned 2017 Honda Pilot
The 2017 Honda Pilot is high on quality. This crossover SUV is spacious, comfortable, and capable. Whether you're looking for a fun SUV for yourself, or you're seeking something family-friendly for your loved ones, consider what a certified pre-owned 2017 Honda Pilot has to offer.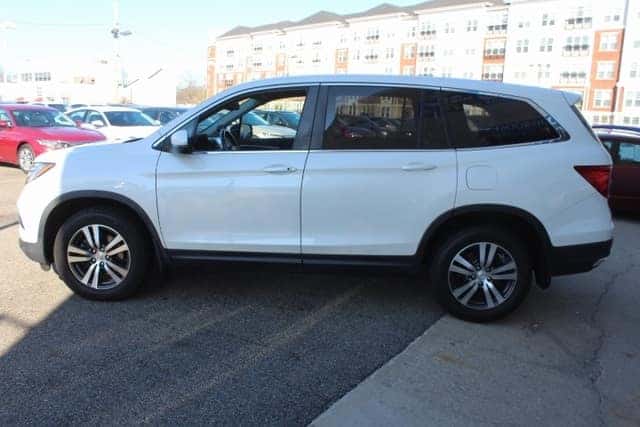 If you're looking for a crossover SUV that is suitable for families, the 2017 Honda Pilot is among the best options available. This vehicle earned a Top Safety Pick + rating from the Insurance Institute for Highway Safety. It also received a five-star overall rating from the National Highway Traffic Safety Administration. Not only has the 2017 Honda Pilot proven itself in crash tests, but it also offers appealing driver-assist technologies that offer additional peace of mind. For example, the 2017 Pilot is available with automatic emergency braking, forward collision warning, and a multi-rear view camera.
The 2017 Honda Pilot is powered by a 3.5-liter V6 engine. This engine is mated to a six-speed automatic transmission, which is responsive and easy to use. A nine-speed automatic transmission is also available. The standard drivetrain is a front-wheel drive, but all-wheel drive is an optional upgrade. The 2017 Pilot is capable of achieving as much as 280 horsepower and can tow up to 5,000 pounds.
A certified pre-owned vehicle is a vehicle that meets strict requirements. A certified pre-owned Honda must be of a recent model year and have low mileage. It also must pass an intense inspection, which evaluates the vehicle's interior, exterior, and engine. When you purchase a certified pre-owned Honda, you can have peace of mind knowing this vehicle is like new and meets the high standards of the certified pre-owned program.
If you want to see what the 2017 Honda Pilot is all about for yourself, give us a call at Millennium Honda. You reach our sales staff by phone when you call 877-557-8320. We hope to hear from you soon!