Honda Lease or Honda Loan?
You've decided on a Honda vehicle, but now it's time to decide between a Honda lease or a Honda loan. Leasing and loaning both have benefits and perks, but one selection may be more ideal for your needs than the other. Learn if a Honda lease or a Honda loan is for you by reading on.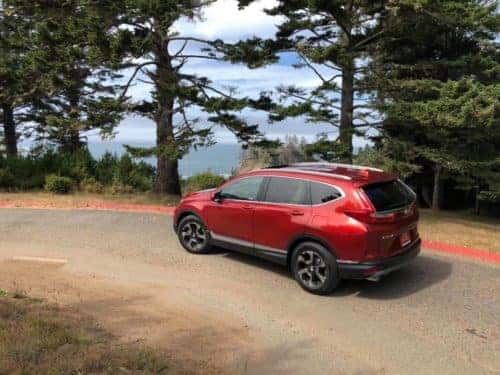 When leasing a Honda, you are making monthly payments on the vehicle for a specific duration of time. Before selecting a lease, consider the following questions. Do you plan on putting less than 15,000 miles per year on the car? Will you want a new car in 3 years? Do you want to drive the latest Honda models year after year? Are you interested in smaller monthly payments? Do you want a vehicle that is fully covered by a warranty?
If you answered yes to these questions, a Honda lease is for you. With a lease, you have a mileage cap, but you also have the opportunity to receive complimentary maintenance on the vehicle. You also are able to turn in your leased vehicle after the lease period is over and get behind the wheel of an even newer Honda. Drivers seeking the latest and greatest that this automaker has to offer can try a Honda lease for themselves at Millennium Honda.
On the other hand, a Honda loan is for car buyers interested in owning their vehicle for the long term. Ask yourself the same questions as stated before, and if the answer to these questions is no, then a loan is for you. Drivers who want to own their car and keep it for 5 or more years can make the investment and purchase their vehicle through financing. Honda financing allows you to pay your way, with a payment plan tailored to your budget. Even though monthly payments are larger when purchasing a vehicle, once the payments are complete, you own the vehicle 100 percent. You can put as many miles on the vehicle as you want and you can make any customizations, such as changing the exterior paint color or reupholstering the interior seats. When financing a Honda vehicle, it is yours for keeps.
Now that you know the major differences between a Honda lease and a Honda loan, you're ready to shop at Millennium Honda! Visit our new and pre-owned dealership at 286 N Franklin Street in Hempstead today!
Honda Finance near Baldwin