Honda Odyssey Tops Minivans in New Crash Test
When it comes to minivans, safety is a top priority. That is why the Honda Odyssey is among the most outstanding minivans on the market. The Odyssey outperformed the Toyota Sienna and the Chrysler Pacifica in the Insurance Institute for Highway Safety's new crash test.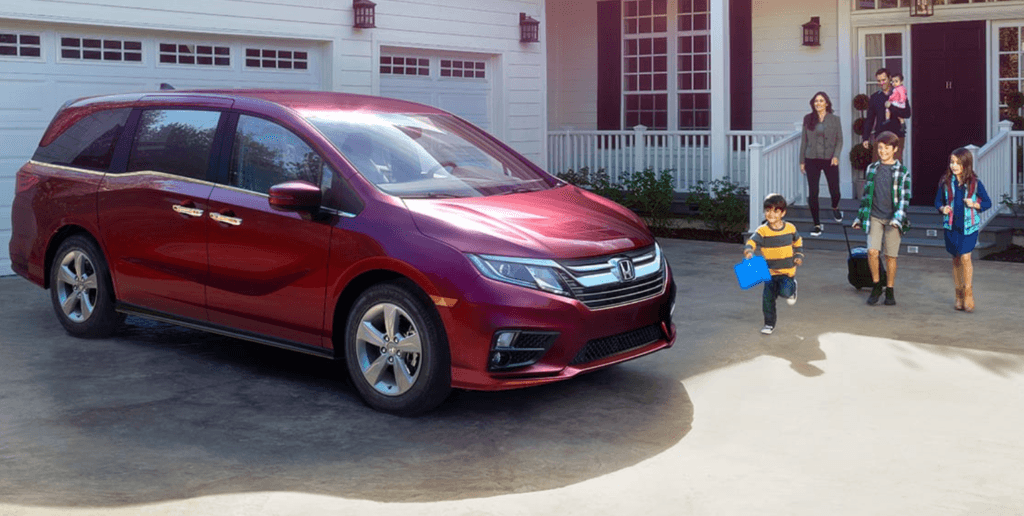 This crash test replicates a crash where the front passenger corner strikes another vehicle or an object. The intense test rates vehicles based on the damage that is done to the vehicle in the simulated crash. Both the driver side and passenger side damages are recorded in the results.
In this new crash test, the Honda Odyssey was the only minivan to receive a "good" rating result from the test. The Toyota Sienna earned a "marginal" rating, while the Chrysler Pacifica did a little better, achieving an "acceptable" rating.
In addition to its "good" rating, the Honda Odyssey was also named a 2018 Top Safety Pick by the Insurance Institute for Highway Safety*. The minivan earned this rating thanks to its lock-in child restraints. These restraints use LATCH (lower anchors and tethers for children) to help children stay safe when riding in the backseats of the vehicle. The LATCH test earned the Odyssey a "good+" rating, outperforming the Sienna, Dodge Caravan, and Kia Sedona, which earned "acceptable" ratings.
If you are interested in a vehicle that is safe and designed for families, look no further than the Honda Odyssey. Find this outstanding and safe minivan on our lot at Millennium Honda. Feel free to bring your whole family to our dealership to hop on board for a test drive. Find Millennium Honda at 286 N Franklin Street in Hempstead, or give us a call at 877-557-8219 today! We look forward to working with you very soon.
*Source: http://www.iihs.org/iihs/ratings/vehicle/v/honda/odyssey-minivan/2018
New York Honda Odyssey | Top Safety Pick Winner