Lease Equity
If you have been leasing your Honda from Millennium Honda, you may have lease equity in your leased vehicle. Perhaps you were not aware your leased Honda can have equity. Let's discuss what lease equity is and how it can be to your benefit.
When you arranged your lease with us, you agreed to a set of payments and terms with a set mileage limit. There is also a buyout amount specified for the vehicle when the lease ends. If the vehicle is in better condition or has less mileage than the lease specifies, Millennium Honda may offer you a higher value for the vehicle. This is lease equity.
What is the advantage of lease equity to you? If you plan to lease another Honda from us, you can transfer that equity to the new lease and reduce your payments. A lease is in essence payments to cover the depreciation which occurs over time. If you add equity you are prepaying that depreciation and will typically see lower lease payments.
Another advantage of lease equity is the ability to lease a new car at a higher trim level which would have larger monthly lease payments associated with it. The lease equity can mitigate those additional charges and give you a more reasonable lease payment.
If you have been leasing from Millennium Honda and have lower mileage than expected, feel free to bring up lease equity when you end your lease. You may enjoy the benefits of your equity with your next leased vehicle.
---
---
VIEW CURRENT INVENTORY
APPLY FOR FINANCING
CONTACT US
---
Stop in and see us at 286 N Franklin St. using the Southern State Parkway, or Grand Central Parkway, we're accessible by car, and near the Country Life Press LIRR stop. Use our map tool for directions from your specific location.
---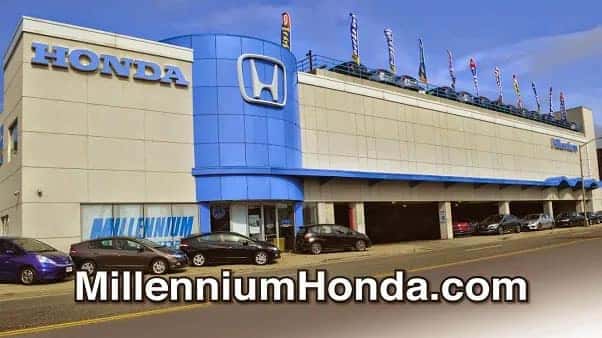 ---
If you have any questions, or want to see how you can benefit from a new Honda, feel free to contact us online and we'd be happy to help you today.
Honda Leasing near Levittown | Car Dealership Rockville NY