One of America's Best: Honda Civic Si
Get the most out of your vehicle by considering the 2018 Honda Civic Si! This car is among the best in America, earning a spot on Car and Driver's 10Best Cars for 2018 list. You can find the 2018 Civic Si in either a coupe or a sedan body style, allowing for versatility. Whether you want a sporty two-door or a family-friendly four-door, you can find what you desire with the 2018 Civic Si.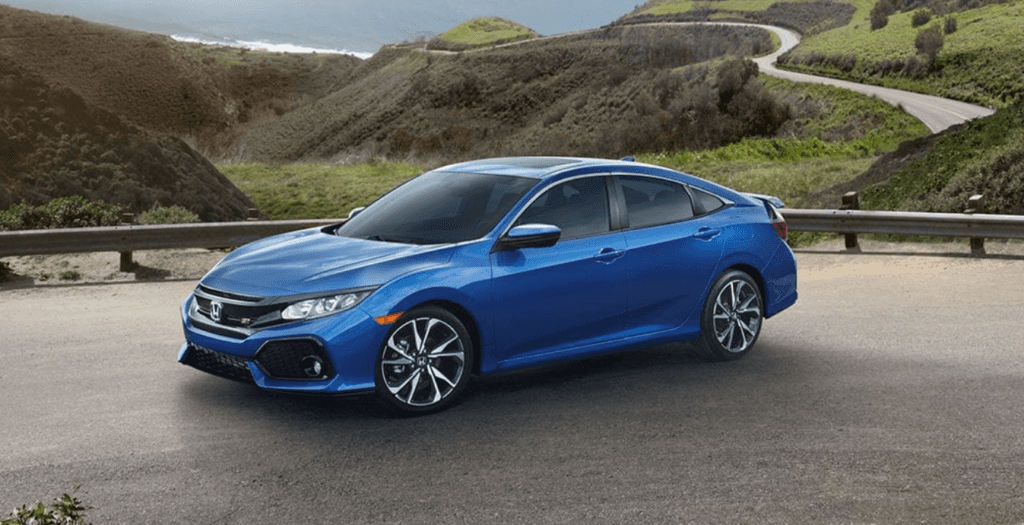 The exterior of the 2018 Honda Civic Si has a unique appearance that appeals to Civic Si fans. The aerodynamic designs, sharp edges, and attractive curves attract attention, setting the sedan and coupe models apart from their competitors. The exterior design also hints to the vehicle's outstanding performance abilities.
The 2018 Honda Civic Si is built with a 1.5-liter inline-four engine, paired with a six-speed manual gearbox transmission. The smooth shifting of this transmission and the strength of the 205 horsepower turbocharged engine are a match made in heaven. Adventurous drivers will notice the 192 pound feet of torque and 6.3-second 0 to 60 mph acceleration, adding to the sporty excitement of this coupe or sedan car.
The interior of the 2018 Honda Civic Si is spacious, especially if you choose the sedan body style. The Si sedan has 1.5 inches of extra rear legroom in comparison to the Si coupe. Plus, the Civic Si is among the most spacious in its class for 2018, beating out other popular sedan models. The cabin of this vehicle additionally has comforting features, such as automatic two-zone climate control, leather touches, supportive front seats, and so on.
Give the 2018 Honda Civic Si a test drive by making your way over to Millennium Honda. At our Honda dealership, you can see all of the latest that Honda has to offer, so give us a call at 844-511-2878 for additional details!
Dealerships in Hempstead | New York Honda Civic Si