Welcome to Our Parts Department
Make Sure Your Efforts Aren't for Naught - Use Certified Honda Parts from Millennium Honda
If you're planning to invest the time and know-how needed to perform a car repair, make sure you also use certified Honda parts from Millennium Honda. Even when it comes to a routine car service such as an oil change, or a minor repair such as changing your windshield wipers, certified Honda parts can save you a lot of headaches down the road with time-tested performance. That said, if you like a gamble, feel free to use no-name parts.
Just some of the certified Honda parts available through Millennium Honda:
Oil filters
Cabin filters
Windshield wipers
Axels
Struts
Brakes
Batteries
...and pretty much anything else you could possibly want or need for your new Accord, Civic, CR-V, Odyssey, Pilot or used car. To place an order, simply submit our online form or give us a call when it's most convenient for you.
Mon - Fri

9:00 AM - 8:00 PM




Sun

11:00 AM - 5:00 PM



Sat9:00 AM - 7:00 PM

Mon - Fri7:00 AM - 6:00 PM
(Temporary Hours)
Sat7:00 AM - 5:00 PM
(Temporary Hours)
SunClosed
Mon - Fri8:00 AM - 6:00 PM

Sat8:00 AM - 5:00 PM

SunClosed
Meet Our Parts Team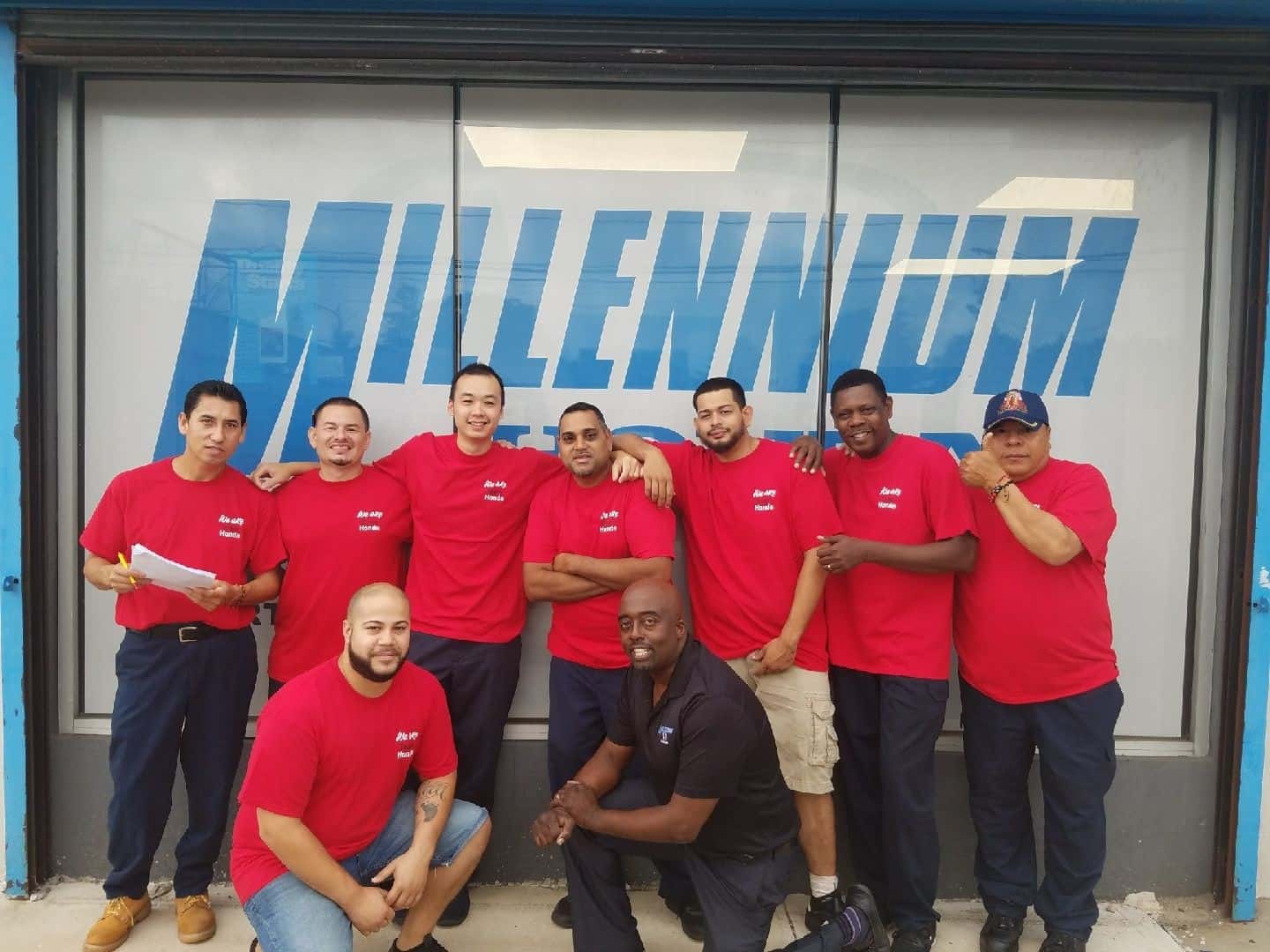 Get Directions To Our Dealership