Prep Your Honda for the Summer Heat!
The summer heat is on its way, so make sure your Honda vehicle is ready. Warm weather can cause problems for your car if it isn't properly maintained. To avoid unnecessary issues and to keep your Honda vehicle running smoothly this season, check out the following blog post.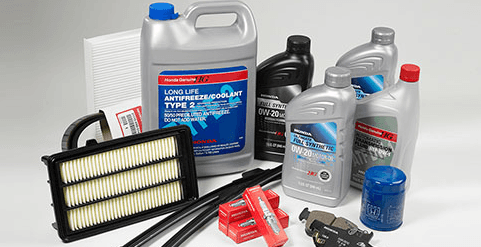 The coolant system of your car does a lot of work during the summer months. Thanks to the coolant system, your engine can avoid overheating. By making sure your coolant system is working efficiently this summer, you can avoid engine troubles and unnecessary damage. Make sure to take your Honda our Hempstead dealership to have the coolant system inspected as the weather warms up.
You want your engine to stay cool this summer, but you also want to stay cool yourself when behind the wheel. Stay comfortable in your Honda by checking your air conditioning system. Air conditioning repairs should be handled by a professional mechanic, as performing these repairs yourself can be unsafe to you and the environment. When a mechanic inspects your air conditioning unit, they will check the thermostat, evaporator, and compressor to be sure everything is running in tip-top shape.
Protecting the interior of your vehicle from the sun's hot rays is an ideal way to maintain the quality of your Honda. Consider purchasing a sunshade for your car to assist in protecting your seats and dashboard. A sunshade will also assist in keeping the interior of your vehicle cool, allowing you and your passengers to be more comfortable.
Before you hit the road for a trip this summer, be sure to visit the service garage at Millennium Honda. We can help you prep your car for the summer heat, allowing your vehicle to run as smoothly as possible all season long. Find us at 286 N Franklin Street in Hempstead, to receive routine maintenance, repairs, and more!
Honda Dealership near Oceanside | Millennium Honda Service