Sedans are Dead? We Don't Think So!
Although there seems to be a grand shift away from cars and towards SUVs, Honda is remaking cars to be fresh, modern, and sporty. Their new coupes and sedans target a more youthful audience, too, as these cars are new and sleek.
2019 Honda Civic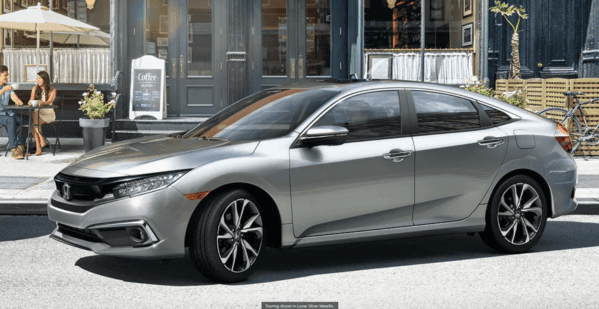 Although cars have been recently thought of "out of date," Honda's new Civic is far from outdated. The Civic has remained a top-selling car for the past three years in a row. In addition, their new model has much to offer. The Sport is sleek, sharp, and drives well. It's also affordable, especially for all it has to offer. Its new look consists of lower and wider bumpers and a new grille. These slight changes help to transform the Civic into a sportier model.
Interior Upgrades
In addition to its normal features of performing well and being a reliable vehicle, Civics are now good-looking. In addition to being sleek and sharp, the new Civics are fun to drive. The interior has gotten a slight remodel, making it an excellent vehicle to drive in. The inside has a cup holder that is larger, is quieter, and has new buttons for easier control of the volume and climate. It is comfortable, and it is even possible to upgrade to more comfort and greater technology on other models. However, the Sport is simple and easy-to-use, which is especially nice for first-time car buyers.
Safety Features
There are also new safety features, including intelligent cruise control, lane assist, and emergency braking. The vehicle is also more responsive, with better steering and suspension. Further, the Civic is a pretty powerful vehicle for what it is, yet it is simple to drive. The Civic Sport comes with a 2-liter, four-cylinder engine that puts out 158 horsepower and 138 pound-feet of torque, which may be upgraded to a 1.5-liter with 174 horsepower.
For more information about buying or leasing your next Honda, feel free to contact Millennium Honda at 844-512-6945 or visit us at 286 N Franklin Street in Hempstead.