Spectacularly Efficient: The 2018 Honda Clarity
The 2018 Honda Clarity is all about efficiency. In a market where car buyers aren't convinced about the benefits of hybrid vehicles, the 2018 Clarity makes its case known. The Honda Clarity is a midsize plug-in hybrid sedan that is everything drivers could want, and more.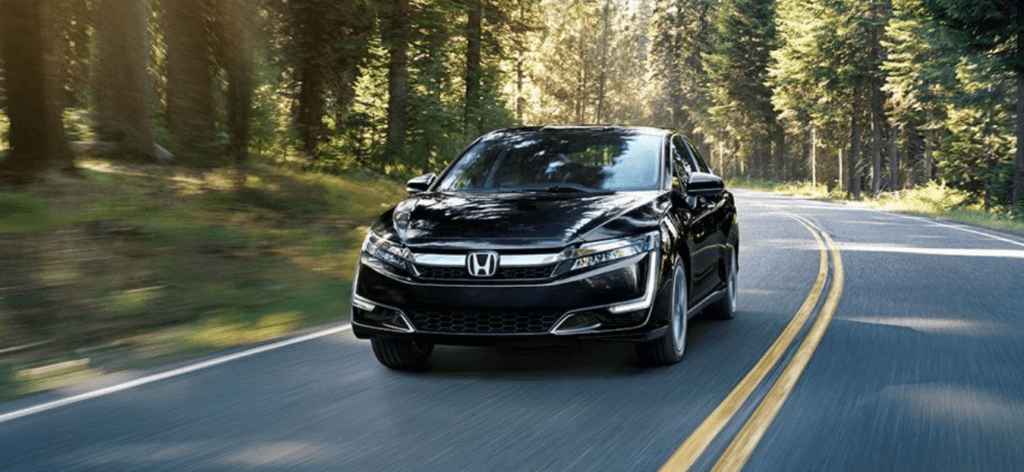 The appearance of the 2018 Honda Clarity is simple and classic, perfect for those with a traditional sense of style. The Clarity is for everyone, with its sleek lines and crowd-pleasing aerodynamic curves. Drivers will also be pleased by the short charging time of the vehicle. To earn a full charge, an empty battery 2018 Honda Clarity only needs to be plugged in for 2.5 hours at a Level 2 charging station. This charge will last the 2018 Clarity for a generous 50 miles.
The 2018 Honda Clarity is powered by a 1.5 liter Atkinson cycle engine, designed to convert 40 percent of its gasoline energy into mechanical work. The Clarity also hosts a 17-kWh, 168 cell lithium battery. The engine and battery of this vehicle contribute to its 212 horsepower and 232 pound feet of torque. Additionally, the 2018 Honda Clarity can produce 130 kilowatts of maximum electric-motor output.
The inside of the 2018 Clarity has plenty to offer as well. The interior of the vehicle has an 8-inch touchscreen, floating-bridge console, 60/40 split folding rear seats, and 102 cubic feet of passenger space. Transport friends, family, or cargo with ease in this practical-sized sedan. The 2018 Honda Clarity plug-in hybrid gets the job done with outstanding efficiency. See it for yourself on our lot at Millennium Honda. You can find us at 286 N Franklin Street in Hempstead, NY, and we look forward to seeing you soon!
Dealerships in Hempstead | Nassau County 2018 Honda Clarity