The Honda Car with Everything
Car buyers in the market for a modern, practical, and outstanding vehicle can find all of this and more in the 2019 Honda Accord Touring 2.0T. This vehicle is packed with modern amenities and innovative technology, making it a must-see for anyone in the market for a sedan. To learn all about the car with everything, just keep reading.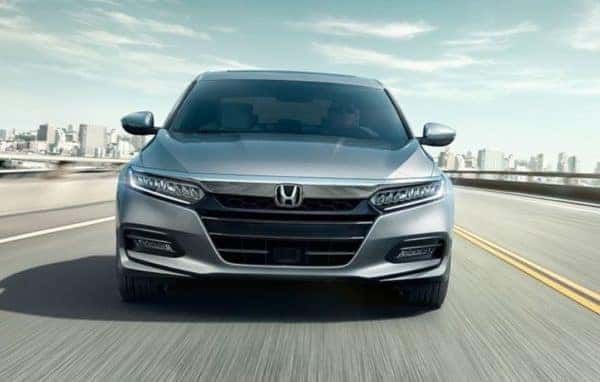 The Accord is one of the most beloved sedans in the country. For 2019, Honda took the Accord to the next level with the Touring 2.0T trim level. This vehicle is powered by a 2.0-liter four-cylinder engine, which is athletic, capable, and fun. It creates 252 horsepower and 273-pound-feet of torque at just 1,500 rotations per minute (rpm), offering outstanding excitement for the person behind the wheel. This engine is mated to a 10-speed automatic transmission for smooth, responsive, and simple shifting.
When it comes to style, the 2019 Honda Accord Touring 2.0T is sure to turn some heads. The aggressive stance, sleek lines, and modern design elements of the exterior combine traditional styling with edgy influences. Those with a more classic style can appreciate the sophistication of the Accord Touring 2.0T, while those seeking a stylish sedan can get behind the vehicle's striking enhancements.
Climb into the cabin of the 2019 Honda Accord Touring 2.0T to enjoy a bright and easy to use infotainment screen on the dashboard. Drivers can also relax in the cozy driver's seat, while riders can feel comfortable in the open and airy cabin. The interior is designed to be accommodating, up-to-date, and appealing to drivers and riders of all lifestyles.
Come check out the 2019 Honda Accord Touring 2.0T at Millennium Honda. You can find our dealership at 286 N Franklin Street in Hempstead today!
2019 Honda Accord Touring 2.0T | Honda Dealership near Valley Steam