The Honda Ridgeline Delivers for 2019
The 2019 Honda Ridgeline is a testament to how good design and manufacturing can produce a luxurious, stylish, and comfortable pickup truck. The Ridgeline delivers at or near the top of its class in many categories, providing judges and consumers with a lot of features and benefits to help swing the interest towards itself.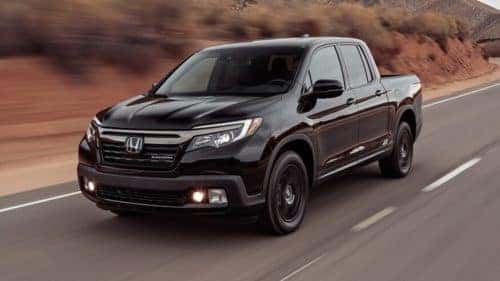 Here at Millennium Honda in Hempstead, we know that as well, and that's why we have plenty for customers to come and look at, as well as take for a test drive. Until someone gets a feel for the incredible handling, firm suspension, and incredible room, there really is no way of knowing how the Ridgeline truly handles and performs.
Speaking about that incredible room, the experts who judged it said that the backseat space and comfort was one of the best in class. The suspension gave it a better and smoother ride than any other mid-size pickup truck, the judging also found.
Other impressive features are its 280hp produced by its 3.5 V-6, six-speed automatic transmission, its near best-in-class fuel efficiency, and its ability to handle big payloads. There also have been a few functional (as well as visually appealing) additions to this year's model.
A rear sliding glass door, as well as a moon roof, are now available on certain trim levels. All in all, it's not easy to create such a luxurious feel while still keeping the basic performance of a pickup intact but this impressive engineering feat does just that.
To get a better look at a new or even a used Honda Ridgeline, as well as any other vehicles in Honda's incredible lineup, swing by 286 N Franklin Street in Hempstead as soon as you can. You can also call us and speak directly to one of our friendly and knowledgeable team members at Millennium Honda. The number is 844-513-1896 We look forward to working with you!