The Safety within the 2020 Honda Civic
The 2020 Honda Civic is a vehicle built with progressive safety in mind – all encompassed in its mobility-assistive technology known as Honda Sensing®. Honda Sensing® is almost self-explanatory but what the name does not tell is that its goal is to enhance the overall safety of the one behind the wheel.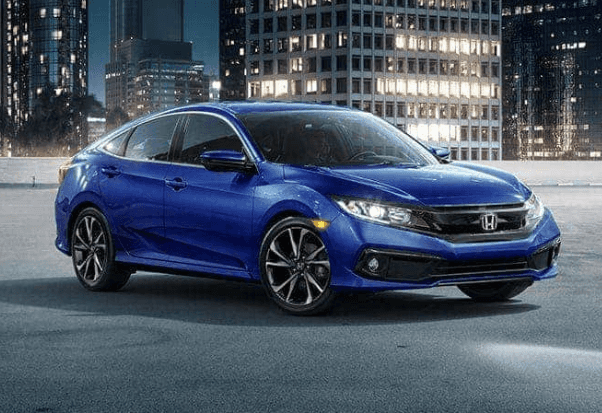 The Honda LaneWatch™
Whenever the right signal on your 2020 Honda Civic gets switched on, the camera on the passenger side mirror becomes activated and transmits live video feed to the touchscreen on your dashboard.
This live video feed does its best to help avoid collision with oncoming or outgoing vehicles present in areas where you have visual obstruction. There is also a Blind Spot Information System that lets you know via visual and auditory alerts about vehicles situated in your blind spot.
Road Departure Mitigation System
The 2020 Honda Civic is fully aware that oftentimes, drivers change lane without signaling to oncoming or outgoing vehicles. With the Road Departure Mitigation System (RDMS), it self-corrects this driver error through automated adjustments of your brake and steering wheel.
Traffic Sign Recognition System
Just like its name suggests, the Traffic Sign Recognition System keeps you in check with fluctuation in speed limits and helps you maintain an "acceptable speed" especially in pedestrian areas, exit ramps, and sharp bends.
Collision Mitigation Braking System
Oftentimes, collision happens because they are inevitable. During those times, Honda Sensing® steps in with an assist from the Collision Mitigation Braking System by automatically applying the brakes to reduce the destruction or harm the collision will likely cause.
Lane Keeping Assist System
This helps you maintain your lane and not swerve into other lanes thereby disturbing/confusing other road users.
We invite you to test drive the 2020 Honda Civic here at Millennium Honda. You can find our dealership located at 286 N Franklin Street in Hempstead, or you can also call 877-557-8375. We look forward to working with you!