This Honda Hybrid Delivers a Premium Driving Experience
Honda can frequently be found leading the charge when new technologies first arrive on the automotive scene. Beginning with the Honda Insight at the beginning of the millennium, Honda has been actively involved in bringing hybrid and electric technology to the forefront of automotive design. The fruit of that labor is the Honda Clarity.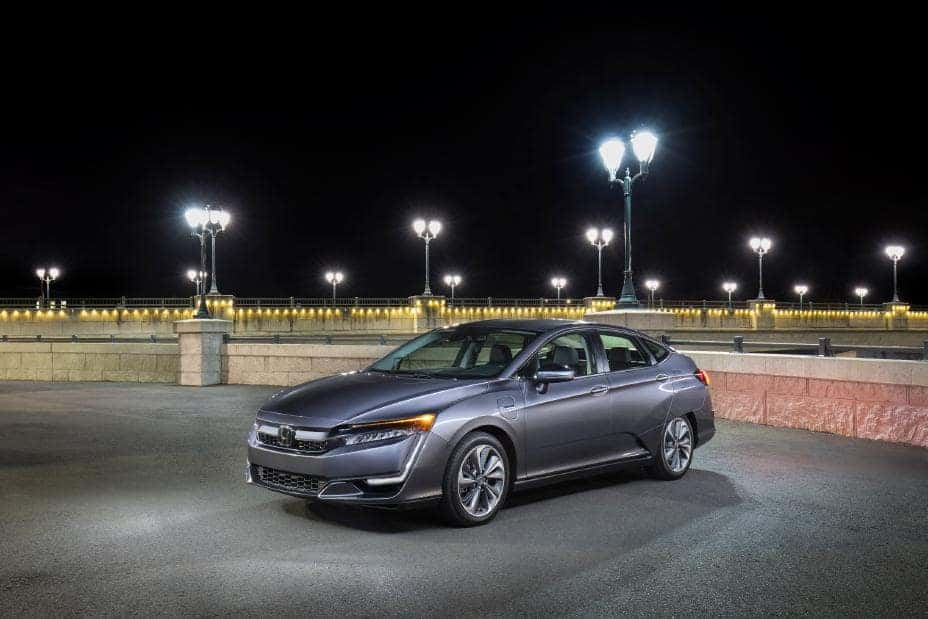 Featuring a combination of award-winning attributes, including excellent electric-only range, the 2020 Clarity boasts unparalleled interior space and comfort. A Plug-in Hybrid Electric, the 2020 Clarity boasts a 47-mile all-electric range and an EPA economy rating of 110 MPGe*. An efficient 1.5-liter Atkinson cycle 4-cylinder engine picks up the slack when necessary, generating electrical power for the motor. Said motor is capable of producing 181 horsepower and 232 lb-ft of torque, with a recharge time of only two and a half hours.
The tech isn't limited to beneath the hood either, the cabin sports an 8-inch touchscreen display that grants access to a variety of vehicle systems, including smartphone compatibility via Apple CarPlay and Android Auto. Featuring options such as pushbutton start and keyless entry, heated front seats, rain-sensing wipers and available features such as navigation to charging structures, the Clarity is at the cutting edge of what is possible today.
In addition to these high-tech amenities, Honda has also invested substantially in safety. Every Clarity comes equipped with the Honda Sensing® safety suite, a comprehensive system of features and driver-assistive technologies designed to keep you and yours safe from harm. Additionally, new for this year, the Clarity features an Acoustic Vehicle Alert System that ensures pedestrians, cyclists, and other road users are aware of the otherwise silent Clarity. This is just another demonstration of Honda's commitment to everyone's safety.
The 2020 Honda Clarity is the end product of decades of research and design perfection. If you are interested in seeing what a Clarity is capable of, we invite you to visit our showroom at 286 N Franklin Street in Hempstead. We are Millennium Honda and we would love to show you what the future holds.