This Honda is a Rare Winner of Its Kind
In this modern era, car buyers are seeking efficiency. If you're in the market for a fuel-efficient vehicle that can reduce your carbon footprint and save you money, the 2019 Honda Clarity Plug-In Hybrid might just be your best bet. Learn why the 2019 Honda Clarity Plug-In Hybrid is a rare winner of its kind by continuing on.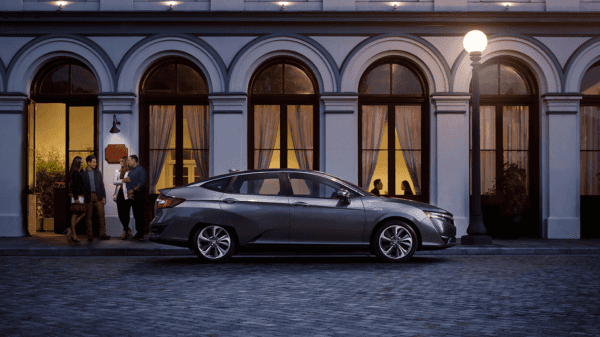 The market for plug-in hybrid vehicles is growing. Right now, there are 23 models on the market. The competition is steep, but the 2019 Clarity stands out for several reasons. The first is its exterior appearance. The 2019 Honda Clarity Plug-in Hybrid captures your eye because it doesn't look like a hybrid. Many hybrid vehicles have a specific appearance that isn't attractive to some car buyers, but this isn't the case with the Clarity. The vehicle has a sleek exterior with sharp headlights and a sweeping profile that looks more like a luxury sedan than an affordable hybrid.
Another appealing aspect of the 2019 Honda Clarity Plug-In Hybrid is the vehicle's performance capabilities. The engine is powered by an electric motor and a 1.5-liter gas four-cylinder engine. This engine allows the vehicle to achieve 103 horsepower, which is more than many plug-in hybrids on the market. The acceleration of the vehicle helps those behind the wheel feel in charge, while the handling offers an added element of excitement.
Drive your 2019 Honda Clarity Plug-In Hybrid in Sport mode, Econ mode, or HV mode. Sport mode allows for athletic driving, while Econ mode can improve fuel efficiency. Finally, HV mode allows the driver to drive long distances without worrying about running out of battery power or gas.
To see the 2019 Honda Clarity Plug-In Hybrid for yourself, head over to Millennium Honda. Our new and pre-owned Honda dealership is located at 286 N Franklin Street in Hempstead, and we hope to see you here soon!
Honda Dealership near Levittown