Why Shop at Millennium Honda?
New York Honda Dealer | Hempstead New & Used Cars
If you are in Hempstead, Queens, Oceanside, Rockville, Baldwin, or Levittown and are looking for a quality new or pre-owned Honda, you need to come first to Millennium Honda. Why? Because our goal is to offer you complete satisfaction when dealing with all parts of our dealership.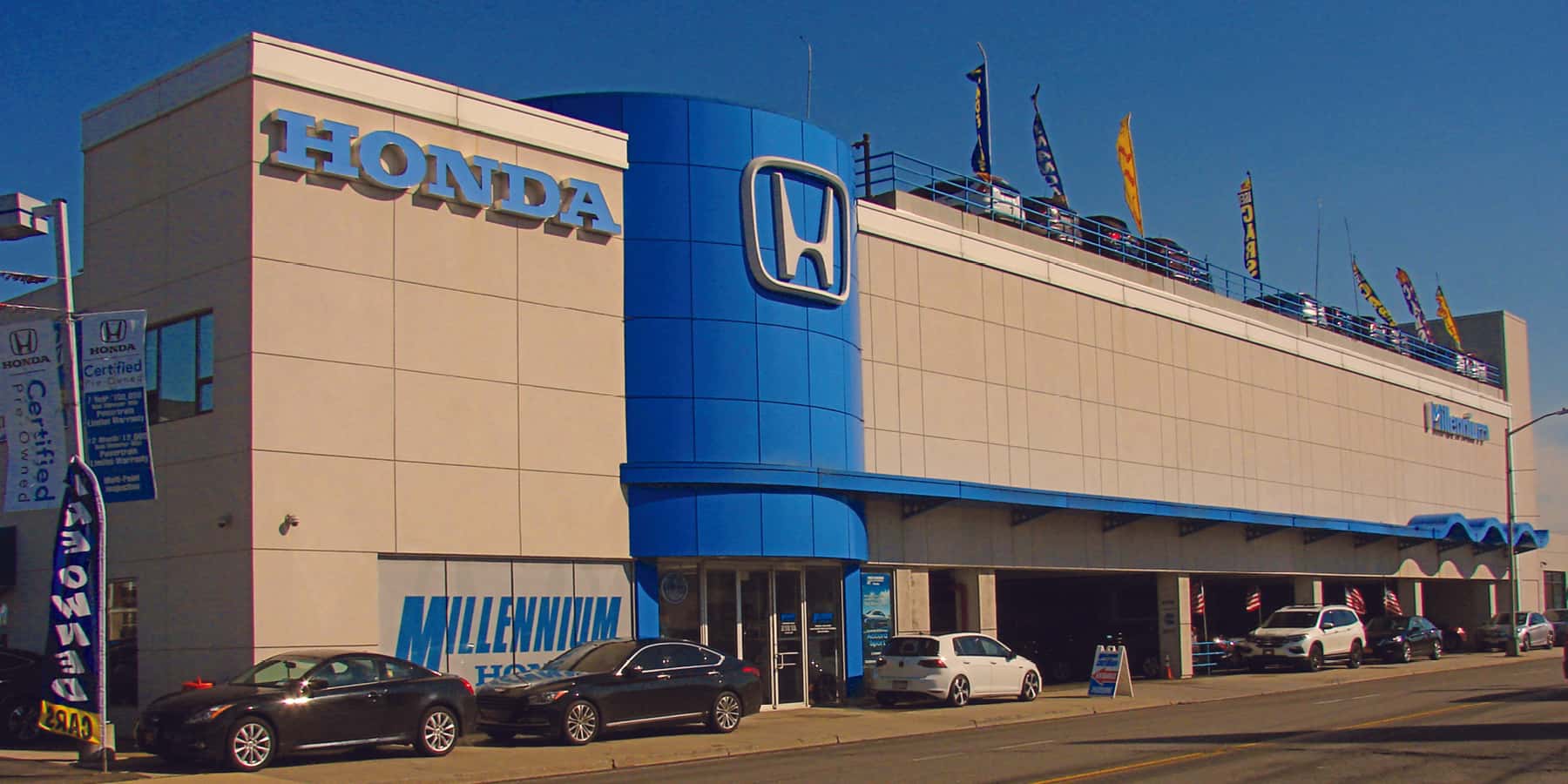 Honda quality and engineering excellence have resulted in a selection of some of the best-selling vehicles on the market; Civic, CR-V, Pilot, Accord, and Odyssey. Honda is committed to your enjoyment of your Honda, and so are we at Millennium Honda.
When you have chosen your perfect Honda, work with our finance department to get the best financing we can find. Don't panic if you have less than perfect credit. We have a wide selection of financing plans to help new or returning owners get the financing they need. You can even apply for financing online at www.millenniumhonda.com/finance/apply-for-financing/.
Having access to genuine Honda parts and professional service is a key part of keeping your Honda in great condition. We have parts and service hours every day except Sunday, and our service department even stays open until 8:00 PM on weekdays for your convenience. Have questions about your Honda or its service needs? Contact our service department anytime at 516-874-7537. We love to help our owners, and our service includes an annual 26-point inspection and a free car wash with every appointment. We can even provide a loaner vehicle if your service will take longer than expected or more than a day.
Don't waste time running around to other dealerships. Come to Millennium Honda at 286 N. Franklin Street in Hempstead and let us add you to our Honda owner family with a great new or preowned Honda.